Traumurlaub
Bed and breakfast in the Dolomites:
Our extensive breakfast buffet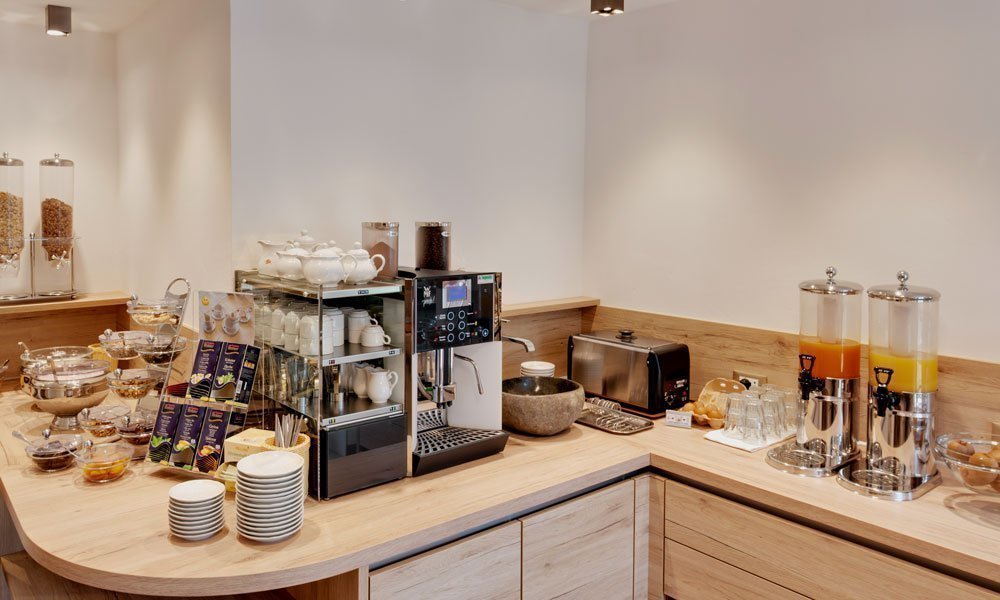 You will realize how untroubled and dreamlike you sleep in our quiet hotel. And when you have a new holiday day to start, let it go as quietly as you can: Enjoy your hearty breakfast at our extensive breakfast buffet. The delicious, mostly fresh products from the region are not only delicious and nutritious – they also fill up the valuable energy you need for a long day in the mountains or on the ski slope. Bed and breakfast for us means a hearty mountain cheese, bacon and ham, fresh bread and crispy pastries, cereal, delicious jams, fruit, juices, yoghurt and refreshing hot drinks.
Bed & breakfast or apartment with breakfast?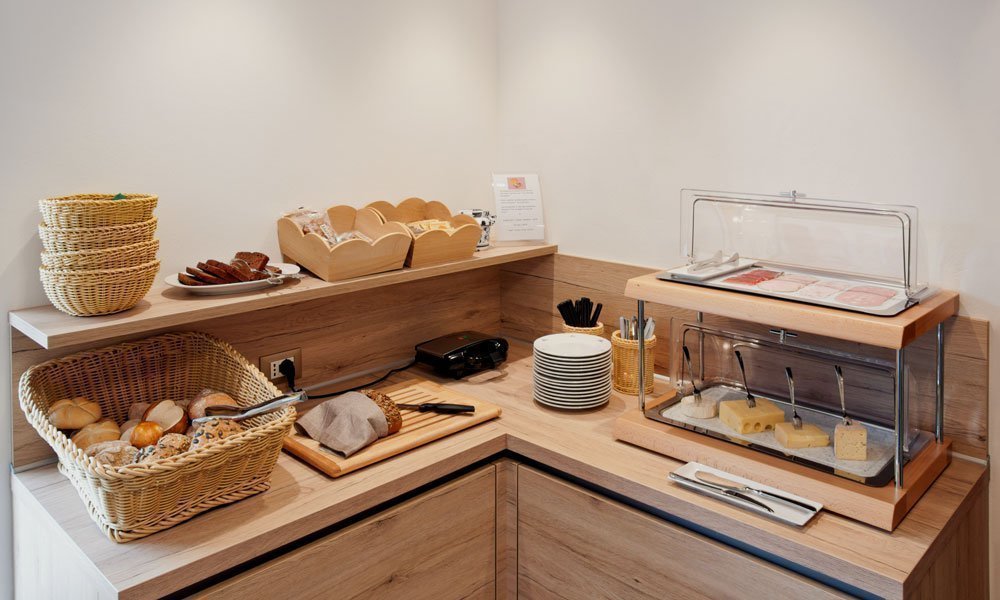 We offer you the possibility to book your apartment or room with breakfast. If you want to prepare your own breakfast, you can use the daily bread service. Order from us or yourself conveniently via the Internet.