Traumurlaub
Your accommodation in Villnöss:
We offer many attractive options for your accommodation!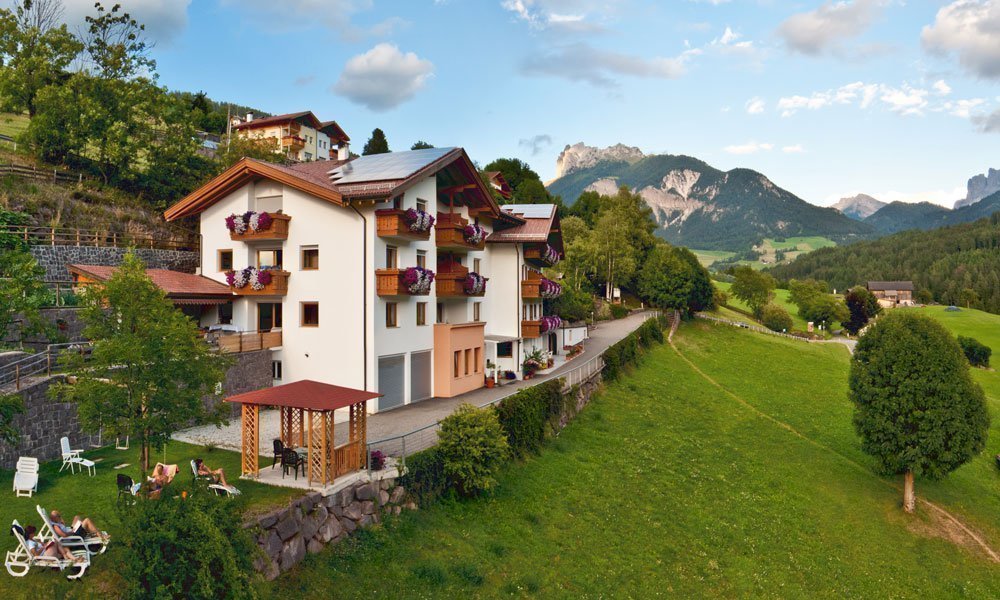 Whether rooms, suites or apartments – our accommodations are as friendly and welcoming as the whole holiday region. Under our roof you will find comfort, convenience, traditional furnishings and modern facilities. As it is typical for the Villnöss valley, we have used a lot of wood, creating an alpine ambience where you will feel comfortable during your holiday. As accommodation in Villnöss we offer you an attractive range of possibilities, which is anything but self-evident! So you have the certainty of finding the perfect accommodation on-site, no matter what you plan to do during your holidays and how many people you want to come with.
Our rooms – your resting place in a mountain holiday
Let's start with our rooms. You can choose among a single, double and a comfort room. They are practically cut, between 12 and 30 m2 large and just right for 2 persons. The rooms are equipped with shower / WC, satellite TV, free wireless internet access and bed linen and towels and have a water cooker too. Each room has a balcony with a beautiful view of the Villnöss valley. While our single rooms are suitable for single travelers, couples are in good hands in the double room. The generously dimensioned comfort room is designed for all travelers who do not want to miss out freedom and an extra comfort on holiday. It also includes a refrigerator, a water cooker and a bidet.
Or do you want a suite?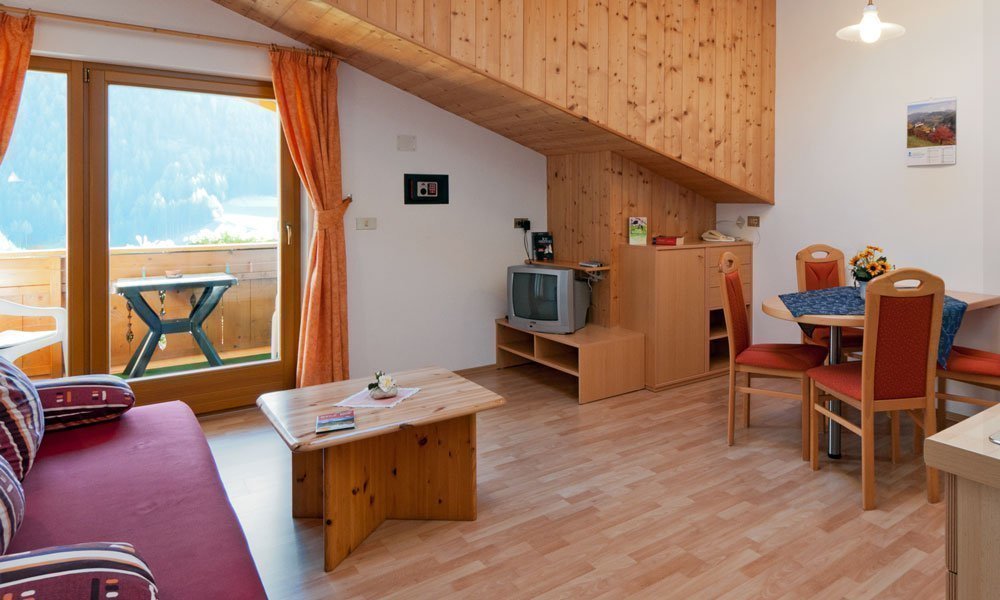 50 m2 of our 3 suites offer even greater space. They are equipped with satellite TV, safe, refrigerator, water cooker and a free W-LAN internet connection; bed linen and towels are also provided. Each suite consists of a tastefully designed living room with or without attic, a double bedroom, a shower / WC with bidet and at least one balcony, from which you have a wonderful view of the Geisler peaks. Here, too, you have the option of making your 2-person suite with the fold-out bed-couch available for further 2 guests – for your children, for example.
The apartments in the Töglhof – accommodation with all extras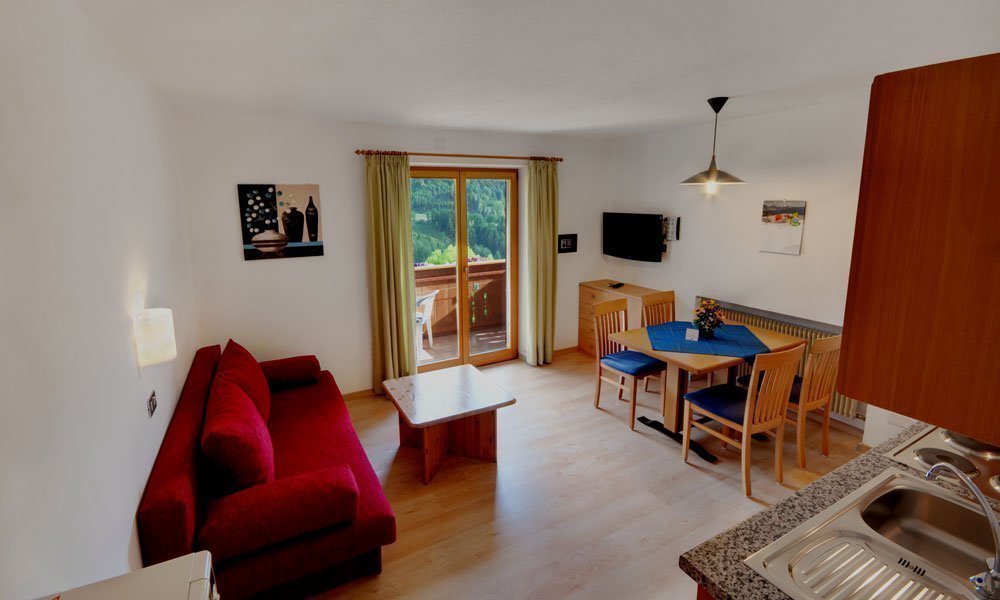 Are you looking for an accommodation in Villnöss for a larger family, for you and for a couple of friends and a travel group? Then please choose from our 10 large apartments. They are between 34 and 55 m2. Here 2 to 6 people find a comfortable retreat for a long, fulfilled holiday. These accommodations in Villnöss in the Eisack valley provide all the amenities that the independent traveler require: a well-equipped kitchenette (stove with electric cooker, fridge, microwave, dishwasher, coffee maker, kettle, cookware), satellite TV, safe, free W-LAN internet access as well as bed sheets, towels and crockery. The rooms of our apartments are divided like in our suites: living room, double, shower / WC with bidet. Our small guests can also rest in a travel / children bed. From the balconies you can see the surrounding mountains and of course the Geisler peaks.
Here you find our price list!
Book your holiday with us right here!